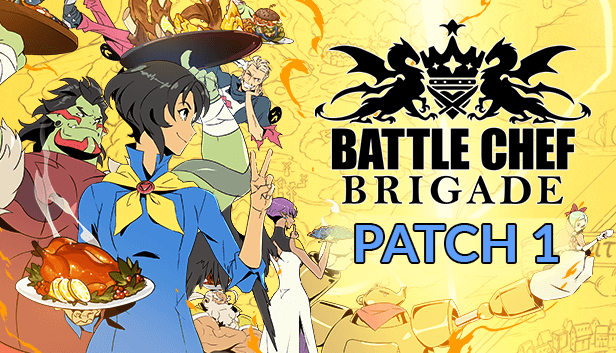 Hey Battle Chefs! Thank you all so much for your support. We've been reading and responding to your emails, tweets, and discussion threads and then got to work on improving BCB as quickly as possible. This first set of changes fixes a collection of bugs (especially with key remapping and achievements!) and smooths over a couple difficulty spikes on Normal. Thank you all so much for pointing out these issues! Keep the feedback coming, especially since we're planning future updates now :) Read on for details on quality of life updates and some bug fixes in Revision 12394!
For improvements and fixes, including these, for the Switch version, stay tuned! Those will be coming soon.
Controls & Movement
Allow for A, D, Q, and Mouse Buttons 1 & 2 to be rebound.
Allow for Crouch to be rebound separately.
Fix Action priorities so that Town actions (e.g. Go to Level, Shop) override context-free actions (e.g. Loadout, Dash).
Fix soft-lock that could occur if you stepped away from a merging dish and then tried to pick it up.
Display
Fix Victory screen anchoring for dishes on non-default screen aspect ratios.
Fix monster tint issue when off-screen as fire/cold wears off.
Sound
Allow Combat yells to be heard even when dialogue VO is muted.
Disallow Customer VO playing over Dialogue VO.
Fix Cutting Board SFX not playing on the correct taste gem.
Fix looping Berserk SFX in Chapter 4 if the Fast-Recharge item was equipped.
Fix music not playing during some load screens.
Achievements
Fix Mixologist, Alchemist, and Restauranteur achievements.
Fix locally-tracked achievements that would reset if the game was quit.
Difficulty
Increase initial difficulty of Hard Mode AI in Duels.
Fix some issues with AI dish creation that could result in difficulty spikes in special duels.
Daily Cook-Off
Remove single-judge Daily Cook-Offs.
Fix leaderboard to show the day you submitted a score for, even if you played across in-game "midnight".
Practice Kitchen
Add Trash Can to Practice Kitchen so that table overcrowding doesn't force the player to leave.
Additional
Fix rare crash in Chapter 3 during cooking.
Minor bug fixes
Again, from the three of us at Trinket (and all the other folks who made Battle Chef Brigade possible), thank you! Back to work! We can't wait to serve up some meatier updates in the delicious future!
P.S. Other PC storefronts like GOG, Humble, and Twitch will be getting this patch very soon.